Christmas is our favorite time of the year as a family. It is also the busiest time of the year and I try to find ways to make it as least hectic as possible. As a busy momma I want to be able to have as much time as possible with my family. This year we have three Christmases within 48 hours, so it's time to pull out my tips and tricks to make sure it runs smooth.
Wrapping the presents from Santa
Santa Foot PrintsThis is a picture from a couple of years ago, but we do it every year. We try to make Christmas as magical as possible and what better way then Santa's snowy footprints. To do this trace a pair of shoes on paper. I use my husbands because he has big feet. Then cut the shoe print out. The paper that is left after you cut the shoes out are your template. Lay it on the floor and sprinkle baking soda all inside the template. After you lift the template up the foot prints appear. The footprints are also easy to sweep up with a vacuum.
Make Christmas breakfast or brunch the day before .
On Christmas morning we have my parents, my husbands parents, and some other family members over to the house for brunch. They all want to see what the boys got for Christmas and spend some time together. I want to be able to enjoy the time with family as well. To make sure I can, I prepare brunch the day before. I always make two delicious dishes, Hash-brown breakfast casserole and Crock-pot French toast. I found both of these recipes years ago on Pinterest and they have been a hit and a huge time savor! The Crockpot French Toast is put together right before I head to bed. I turn it on and when we wake up in the morning it is yummy and ready to go. 
4. Laundry baskets to transport gifts.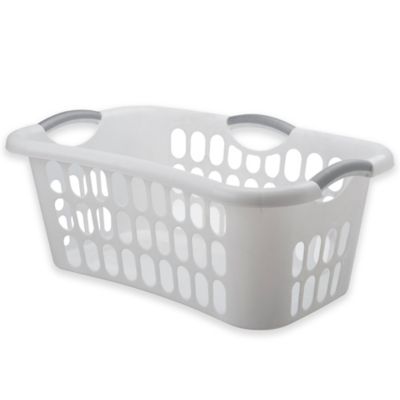 We do two of the three Christmases at each of the grandparents house. With the traveling to each house, and making sure there is an easy way to get the presents in and out of the car, we use laundry baskets. We also try to have a basket for each of our boys so the presents do not get mixed up after they have been unwrapped. It has been a life savor when it comes to organization and provides less trips to and from the car!
I hope the couple of tips and tricks provided will help ease some of the hustle and bustle that comes with Christmas and help to provide more time with family. What tips and tricks do you have for Christmas?